Jessica Williams and Samantha Bee Made the Perfect Awards Ceremony for 'Murica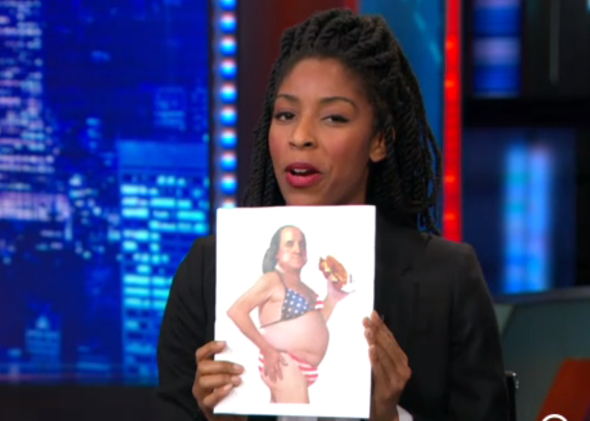 Last night, Jessica Williams and Samantha Bee joined Jon Stewart for The Daily Show's 'Mercun Awards, a segment in which the correspondents judged weird news stories to find the one "that best encompasses our country's pure essence." So what will it be: accidental shootings? Perplexing defenses of religious freedom? Armadillos?
The clip goes back to The Daily Show's roots: uncovering incredible weirdness in the heart of America. Bee and Williams play tough judges, recognizing what really matters to the American public. But the best part of all is their highly logical rating system, which includes Ben Franklin wearing a flag bikini while eating a KFC Double Down.