Jon Stewart: "Trevor Noah Will Earn Your Trust and Respect. Or Not."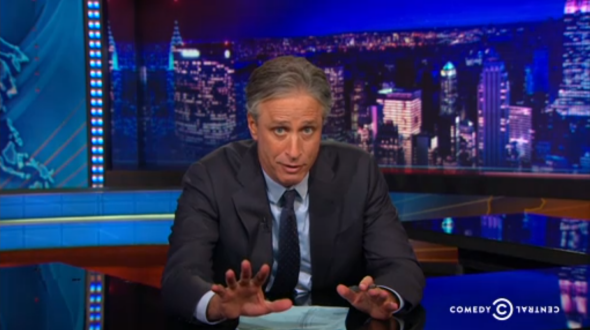 When Jon Stewart returned to the Daily Show last night for the first time since his replacement was announced, the big question was how he would address the controversy surrounding his successor. Well, Stewart began his show by expressing his unconditional support—kind of.

"I can say this without hesitation," Stewart began, "Trevor Noah will earn your trust and respect. Or not." He then made a comparison: "Just as I earned your trust and respect. Or did not." He framed the response to Noah's tweets as the kind of temporary backlash that's just part of the job, saying, "It kinda just goes that way," and emphasizing that he just hopes that people give Noah a chance.