The Rock Obama Returns to Beat Up Republicans on SNL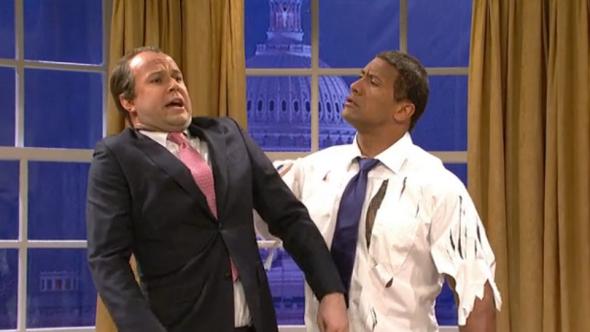 Dwayne Johnson hosted the latest installment of SNL, and he kicked off the episode by reprising one of his best comedic characters: The Rock Obama, the brawny presidential alter ego who uses defenestration, amputation, and other unconventional tactics to secure bipartisan support.
This time around, the unlucky Republicans are Tom Cotton, Ted Cruz, and Speaker John Boehner. Start for Johnson's hilarious, Neanderthal-like negotiation style; stay for Sasheer Zamata's last-second transformation into Leslie Jones.