Listen to a Surprise New Track From Prince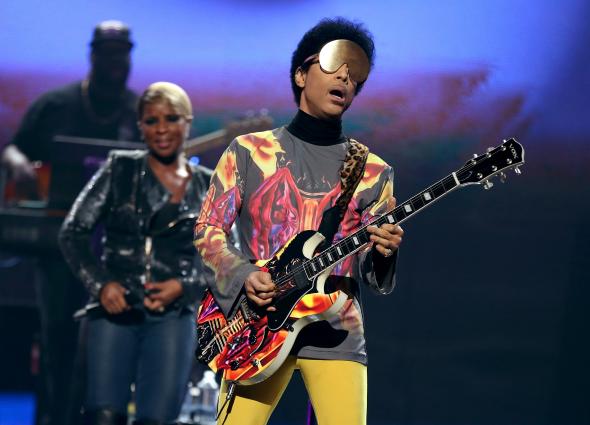 As previously announced, Prince is in the middle of a surprise "Hit & Run" tour in the U.S., meaning he could play near you at any time. Last night, he reminded us that he could surprise us with new music at any time, too.

The tour kicks off this weekend at the Louisville Palace theater in Louisville, Kentucky—a pretty small venue in which to see Prince—and in advance of the four sold-out shows, Prince debuted a new track on WFPK Radio Louisville.
As Stereogum points out, the song is a reworking of Nichole Nordeman's "What If," with Prince taking the lead vocal alongside 3rdEyeGirl drummer Hannah Welton (a former Louisvillian herself). Like a lot of Prince's own biggest hits ("Let's Go Crazy," "I Would Die 4 U"), it's packed with Christian imagery, but fans will probably choose to hear it as either religious or about a lover depending on where they are. Also, because it's Prince, it features some much more impressive pyrotechnics on the guitar, with a guitar solo tearing through the last minute and a half. I don't expect to hear it on a greatest hits collection any time soon, but any new music from Prince is a blessing.