Watch the Real, Actual Michael Bolton Do Office Space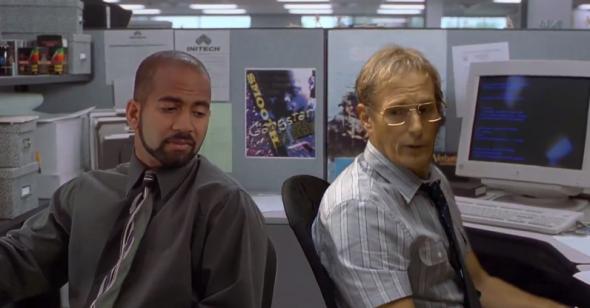 Perhaps the best gag in Office Space, a film full of good gags, is the plight of Michael Bolton (David Herman), the gangsta-rapping IT worker saddled with the name of a superstar singer. But in the casting coup of the week, Funny or Die got the real Michael Bolton—that "no-talent ass-clown"—to play Herman's role, and the result is predictably hilarious.
Bolton admirably makes the shift from pop star to peon, even sneaking in some wry editorializing—he's now an "extremely talented" ass-clown. Enjoy.