Kanye West Is at His Best in This European TV Performance of "Only One"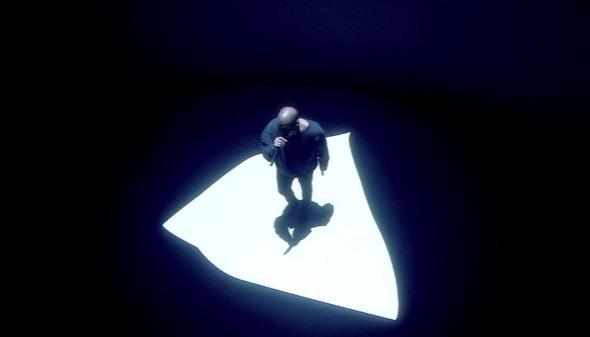 Given the brash pyrotechnics of his "All Day" debut, it's clear Kanye West's new album won't entirely consist of sensitive, confessional ballads like "Only One." But if, like me, you find the rapper's vulnerable-songwriter mode particularly intriguing, West's recent performance on Norwegian-Swedish talk show Skavlan is a must-watch.
The set is simple: just West and a shape-shifting beam of light. The rapper employed some very similar staging at the Grammy's, but his singing here is even more raw and impassioned, and full of the unique, off-beat inflections made possible by his deft use of auto-tune. Enjoy.