Sufjan Stevens' New Song Should Sound Very Familiar to Fans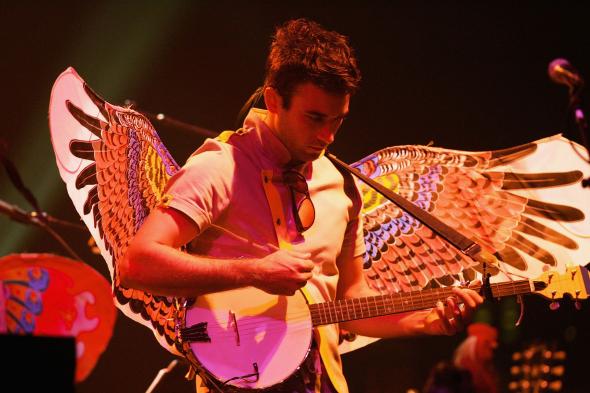 Earlier this year Sufjan Stevens announced Carrie & Lowell, a new album that will supposedly eschew The Age of Adz's electronic experimentation for the folk murmurings of earlier work like Illinois and Michigan. The first song off the album, "No Shade in the Shadow of the Cross," confirms that claim.
The song features all the hallmarks of old-school Sufjan: a gently plucked guitar, some religious imagery, and his haunting, vaguely melancholy vocals, which seem somewhere between prayer and protest. It's good stuff, but also a little overfamiliar—fingers crossed that the rest of the album is a tad more innovative.