A Last Five Years Superfan Interviews the Movie's Director About the Beloved Musical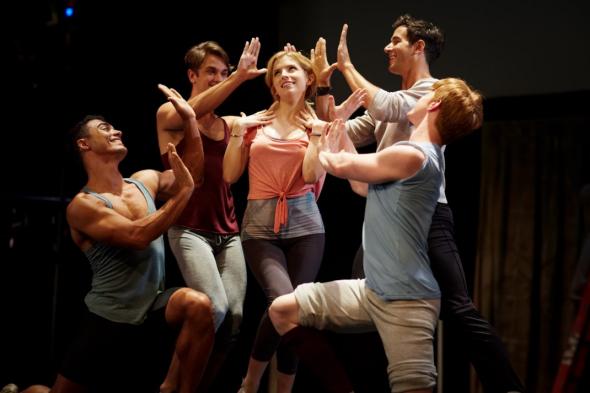 "I think musical theater fans—obsessive fans—are very much like Comic Con fans in our personalities," says Richard LaGravenese. "We're very possessive, and we're very obsessive, and we're very critical. So don't screw with our stuff."
LaGravenese applied this philosophy—"don't screw with our stuff"—to his extremely faithful cinematic adaptation of Jason Robert Brown's beloved musical The Last Five Years. LaGravenese's version stars Anna Kendrick and Jeremy Jordan as married couple Cathy Hiatt and Jamie Wellerstein, and it comes out today in limited release and on iTunes.
As one of those obsessive fans of the Last Five Years original cast recording, I was pleasantly surprised by the extent to which LaGravenese stayed true to his source material: There is very little added dialogue, and although LaGravenese set the movie in the present day, he kept most of the lyrics the same. Nonetheless, watching the movie version of The Last Five Years feels extremely different from watching the stage version (or listening to the cast recording), because the two main characters actually interact with each other instead of telling their stories independently of each other.
I invited LaGravenese to Slate's podcast studio to talk about his interpretation of Brown's musical and to ask him several questions that I imagine will be on many Last Five Years superfans' minds after they watch the movie: How did LaGravenese know which lines were supposed to be dialogue and which were internal monologues? Is Cathy supposed to be a good actress? Is Jamie a worse husband than we thought he was?
After you watch the movie, listen to our conversation by streaming it or downloading it from the SoundCloud player above.
Correction, Feb. 13, 2015: This post originally misstated that the interview is available to download on iTunes.