Madonna Releases Six Songs From New, Leaked Album Rebel Heart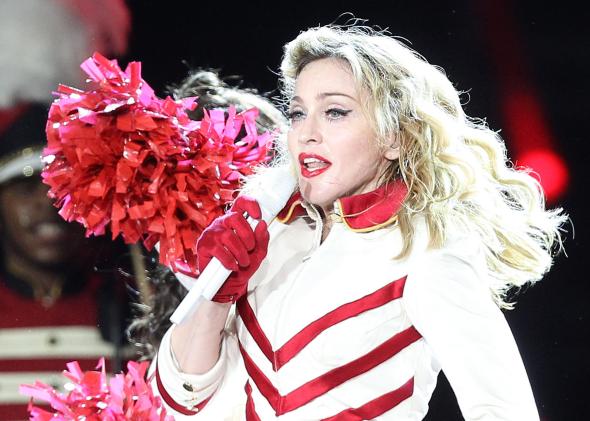 Earlier this week, 13 demos, all supposedly for Madonna's forthcoming album, found their way online. The new record had yet to be given a title or release date, spurring the singer to denounce the leaks as "a form of terrorism" and "artistic rape." She's now taken matters into her own hands, revealing the album's title—Rebel Heart—and releasing for download six brand-new, completed songs as an "early Christmas gift" to fans.

"Bitch I'm Madonna" (feat. Nicki Minaj)
Of course, some of these tracks aren't actually new given the leaks, but half of those leaks were barely finished and the other half won't be on Rebel Heart at all. The officially released songs feature a murderer's row of producers—Diplo, Avicii, and Kanye West, to name a few—and suggest a very dance-heavy record, with plenty of vocal reverb and jagged EDM beats. Still, despite the club-friendly sound, it's the country-tinged "Devil Pray" and reggae-influenced "Unapologetic Bitch" that stand out. Rebel Heart is out in March.