Modest Mouse Makes a Fun, Spirited Return in "Lampshades on Fire"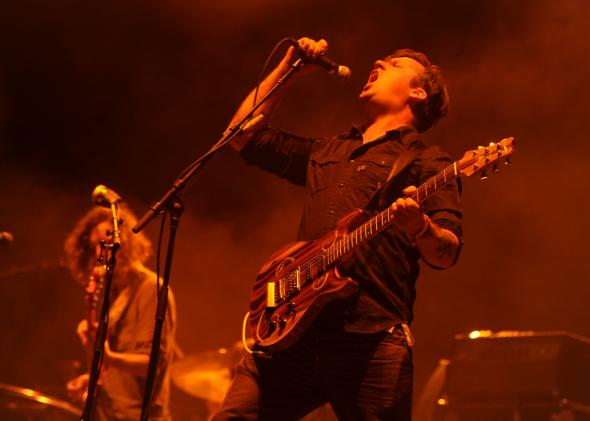 Over the weekend, Modest Mouse announced that their first album in eight years, Strangers To Ourselves, would drop in March. Now we have "Lampshades on Fire," the lead single off that record, and its rollicking melody and textured, intertwining guitar work will definitely satisfy fans.

Technically, the song isn't new: It's been around since at least 2011, with the band frequently playing and fine-tuning it during live performances. Still, it's good to hear Isaac Brock's signature, singsong drawl again, this time lamenting the monotony of youth ("Pack up again, and to the next place/ Where we made the same mistakes").