"Sugah Daddy" Is D'Angelo's First Single in 14 Years. It Was Worth the Wait.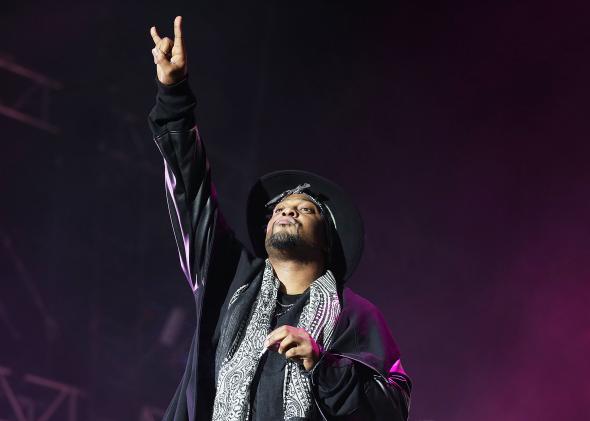 News broke Friday that D'Angelo, the reclusive R&B legend, would release Black Messiah, his first album in 14 years, early this week. I admit that I had doubts about D'Angelo's comeback—not because I questioned the singer's inimitable talent, but because I feared Black Messiah would inevitably fail to match the perfection of 2000's Voodoo. But now we have "Sugah Daddy," the album's first single, and, well, it's incredible.
The song is five minutes of relentless groove, with D'Angelo's angelic croon in perfect lockstep with some tinkling piano, bleating horns, and a mean funk guitar. The entire track is a deeply textured, minor soul masterpiece, and it's safe to say it'll be in your head for days. As for me, I no longer have doubts.