James Franco Is a "Grow-a-Guy" in This Week's Best SNL Sketch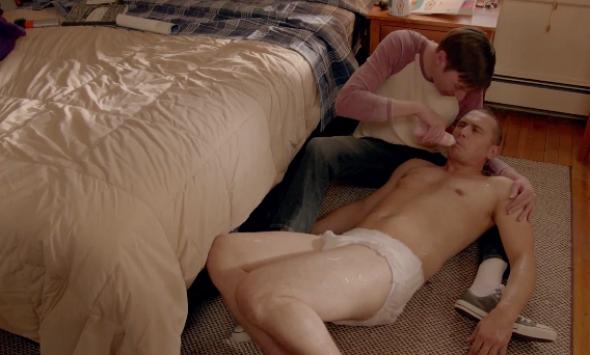 James Franco, self-professed "actor, poet, artist, dude," hosted SNL last night, and the episode was full of Franco things: charming, sometimes overly earnest writing, strong doses of meta comedy, and a not-so-surprising surprise appearance by Seth Rogen. It was a solid episode, and the best sketch of the night was "Grow-a-Guy," which has friendless loner Mike O'Brien nurse ready-made human James Franco into a Guardians of the Galaxy–loving real boy.

The sketch may be even more absurd than it sounds. O'Brien's seeming demotion from cast member to writer has been a minor blessing: We now get more of his unique shorts, which combine the weirdo premises of Kyle Mooney and Beck Bennett with a very real, very raw melancholy. He and Franco always work well together—"Monster Pals," their prior collaboration, was one of last season's two or three best skits—and "Grow-a-Guy" is fantastic from start to unexpectedly tragic finish.
Other stand-out bits, such as the kooky '90s send-up "Inside Jeremy's Brain," haven't been posted online, but "Jingle Ballerz," this season's second holiday-themed short to capitalize on a pitch-perfect ensemble, is well worth a watch. The impressions here are ace, none more so than Kate McKinnon's creepily accurate Justin Bieber.