"Memrise" Is Frank Ocean's First Solo Song in Almost Two Years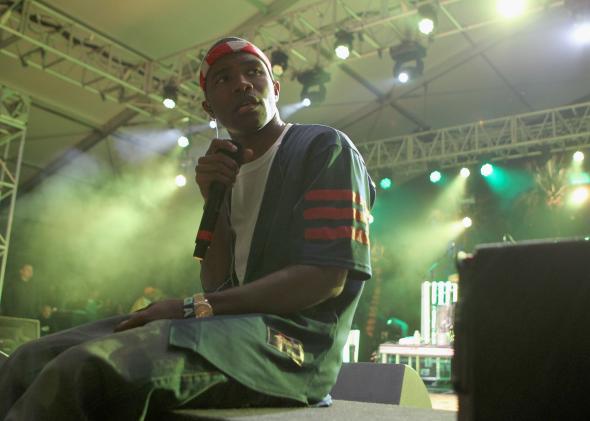 Since the release of Channel Orange, his lauded debut album, Frank Ocean has kept a relatively low profile. He's had one or two home-run collaborations—"Superpower," the doo-wop tune he wrote for Beyoncé's self-titled album, is a perfect ballad and perhaps Beyoncé's best song—but for the most part he's shirked public appearances to work on new material. Now we have a small taste of that work: Ocean's released "Memrise," a lo-fi effort that's also his first solo song in almost two years.
What we hear probably isn't a final cut—the track has a slight, unfinished feel, with ambient production cloaking Ocean's croon. But it's exciting, innovative stuff, and Ocean employs a catchy stop-start delivery that's as much syncopation as singing. Expectations should be very high for his sophomore album.