Stream Lorde's Hunger Games: Mockingjay Part 1 Soundtrack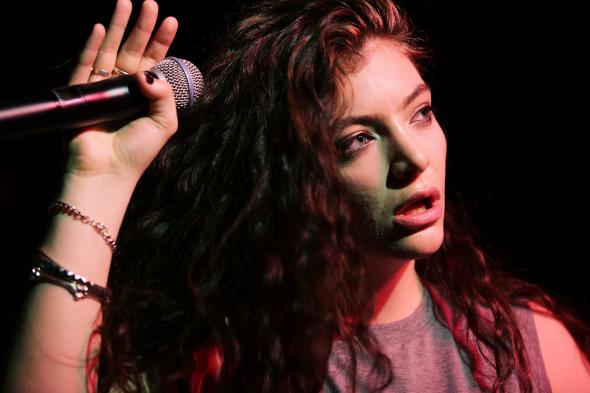 The Lorde-curated soundtrack for The Hunger Games: Mockingjay Part 1 is officially out today. (The movie arrives on Friday.) It features an impressive roster of collaborators, including Kanye West, Ariana Grande, Charli XCX, Grace Jones, the Chemical Brothers, and many more. We've previously heard several of those songs—Lorde's haunting "Yellow Flicker Beat," Kanye's even darker rework of the song, The Chemical Brothers' "This Is Not a Game" featuring Miguel and Lorde, and Churches' "Dead Air"—which have all suggested this might be the best soundtrack of 2014.
You can stream the album below, via Spotify. Note: For the time being, at least, Tinashe's "The Leap" and Charli XCX's "Kingdom" (featuring Simon Le Bon) are missing from this stream.