Listen to Giorgio Moroder's Excellent New Song, From His First Solo Album in Decades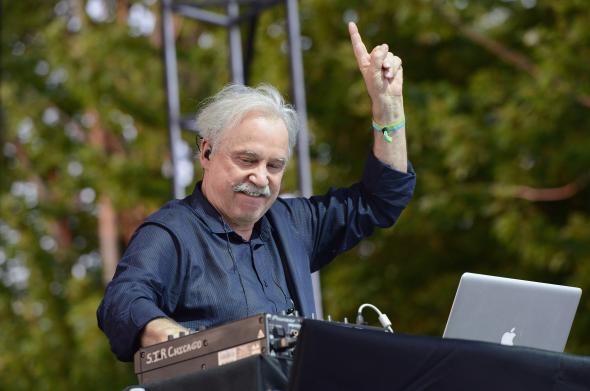 The last time Giorgio Moroder put out a solo album, the dance music landscape was drastically different from what it is today. Then, disco pioneers like Moroder, Chic, and their collaborators were just beginning to turn that genre into a household name. Fast forward more than 30 years and their influence is everywhere: Dance music is arguably the most mainstream it's ever been and, just this year, Daft Punk won the Grammy for Album of the Year. Both Moroder and Chic guitarist Nile Rodgers contributed to two of the highlights from that album, Random Access Memories: "Get Lucky" and "Giorgio by Moroder," a monologue in which Moroder reflects on his legacy. "Nobody told me what to do," Moroder says at the end of that track.
And nobody can tell him what to do now, either: At 74 years old, he's set to release a new solo album titled 74 Is the New 24. And its title track, like many songs from Moroder's oeuvre, is a gem.
​
The song has Moroder's signature sound—flickering synths, jolts of energy interspersed in its pacing, a vocoder-assisted hook—with a jarring beat drop that invokes some of the genre's modern hits (Darude's "Sandstorm" and Swedish House Mafia's "Greyhound" come to mind). "74 Is the New 24" seems perfect for the EDM festival scene, where I suspect it'll find a lot of play, particularly in Europe. The Jai Lewis-directed video is great, too; it will be available below later, and for now you can see it at the Creators Project.
74 Is the New 24 is set to feature Britney Spears, Charli XCX, Kylie Minogue, and more. It will come out in spring 2015.