Mark Ronson, Tame Impala, and Pulitzer Prize–Winner Michael Chabon Team Up for "Daffodils"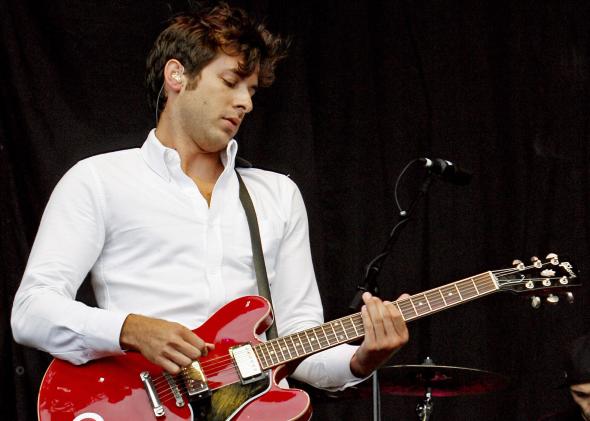 Mark Ronson, the British DJ and musician, has a knack for neat, unexpected collaborations: he's worked with artists as diverse as Adele, Duran Duran, and Amy Winehouse. But for his first album in four years, Uptown Special, Ronson has gone even further afield, recruiting Pulitzer Prize–winning author Michael Chabon to write the record's lyrics. Turns out it's a match made in heaven: "Daffodils," the single Ronson just released, is a poetic little pop gem that should inch expectations for the album even higher.
The song employs Ronson's signature funk beats, which get a psychedelic sheen thanks to some trippy production and the distant, ethereal singing of Tame Impala frontman Kevin Parker. In a recent Guardian profile, Ronson notes how he wrote to Chabon on a whim; he's a huge fan of the author's Amazing Adventures of Kavalier and Clay, and wanted lyrics that were "about more than heartache or the dance floor." He got them—"Daffodils" is dotted with small, quirky miracles of description, whether it's an observation about "the cool underbelly of the blue evening" or a plea to "crank that vapour-wagon, start that kick and dragon beating." Uptown Special is out in January.