Louis C.K. Crashes a Brad Pitt Interview on Between Two Ferns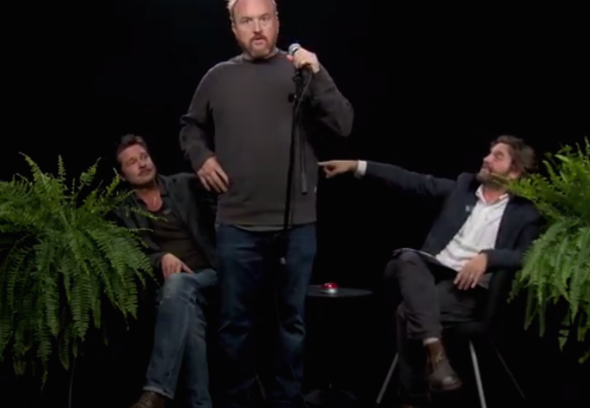 Bradley Pitts—er, Brad Pitt—is interviewed by host Zach Galifianakis for the latest edition of Between Two Ferns, and, in keeping with the deliberate awkwardness of Funny or Die's long-running faux talk show, it gets weird. The only thing Galifianakis seems interested in this time around is Pitt's sexual history and what it's like living in his wife's shadow.
While Pitt may be a "downgrade" in the eyes of Galifianakis—his last interview was with the president—Louis C.K. livens up the proceedings by crashing the party midway through to tell some jokes about Ebola and ISIS. Just another strange day on Between Two Ferns.