Ryn Weaver's Star-Making "OctaHate" Finally Gets a Video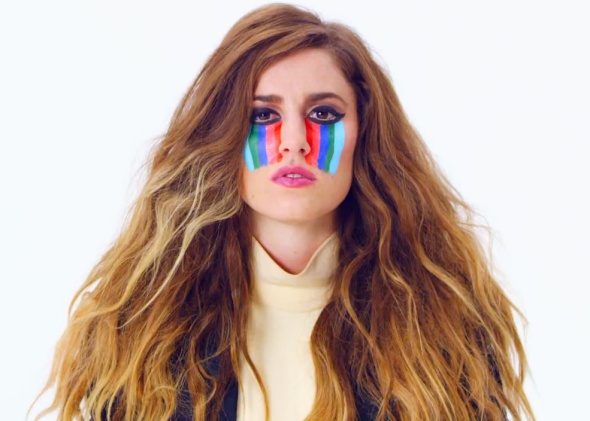 Over the last two years, the music industry has seen a young crop of female musicians popping up from all corners of the globe who've figured out how to craft the perfect introductory song. Last spring, England-born Charli XCX shot up the charts with her feature on Icona Pop's "I Love It" (which she also co-wrote), and in the fall, New Zealand's Lorde made her name with the Grammy-winning No. 1 hit "Royals." This year, Swedish singer-songwriter Tove Lo broke out with her ubiquitous "Habits (Stay High)," and for the last five weeks, Meghan Trainor has led an all-female top five on the Billboard Hot 100 with "All About That Bass."
Ryn Weaver, another singer who was until recently unknown, added her name to the mix this summer, when she uploaded a song called "OctaHate" to her SoundCloud. Four months and more than 2 million streams later, she's finally released a colorful video (premiered by Stereogum) that matches the song's oddball flare.

With a virtual dream team of songwriters and producers—Charli XCX, Passion Pit's Michael Angelakos, Cashmere Cat, Benny Blanco—all contributing to the song, the knee-jerk reaction at the time might've been to dismiss the song as a manufactured fluke. And since the song's taken off, Weaver has on more than one occasion had to fight off the notion that she's an "overnight success," telling The Fader, "there's no such thing"—she's been working on her music for years. But, so far, the greatest proof that Weaver's star power extends beyond the "OctaHate" hype is her debut EP, Promises, released in August. Because as undeniably infectious as "OctaHate" is, it's not even her best song. Instead, to my ears, that's the EP's soaring title track—included in our August Slate Plus playlist—that has one of the most memorable hooks I've heard all year.
While Weaver has yet to announce a date for her expected debut album, this first video should help keep fans excited for what's next.