Tiny Detectives: The True Detective Parody Starring Kate Mara and Ellen Page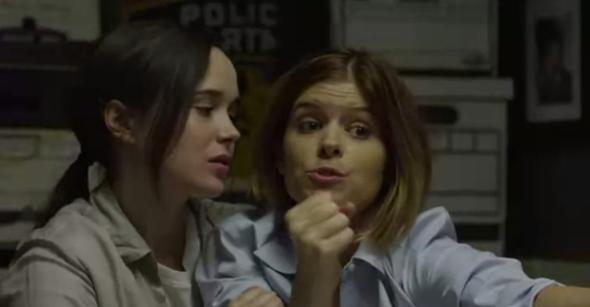 The cast of True Detective's sophomore season has finally been confirmed, but I already miss that halcyon era of #TrueDetectiveSeason2 speculation. If you're still pining for alternative takes on the series, Funny or Die has released an amusing parody featuring Kate Mara and Ellen Page, in which the two "tiny detectives" show us what detective life is like when you're only five feet above the ground.
Like its characters, the video is short but sweet, and mostly comprised of Mara and Page's struggles—not being able to see the Yellow King's face, not being able to examine the blood spatter of a recent homicide, not being able to drive. There's also a funny send-up of those digressive, Lone Star-filled interrogation scenes. Enjoy.