Julian Casablancas' New Album Sounds Like the Furthest Thing From the Strokes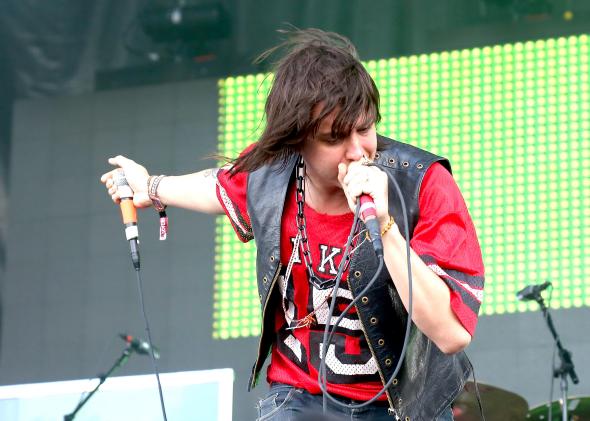 Julian Casablancas has kept busy since his underrated solo debut, Phrazes for the Young—he's reunited with the Strokes, teamed up with Daft Punk, and founded his own record label. Now his new band, the Voidz, has released their wildly ambitious debut album, Tyranny, which is available for streaming.

Casablancas has described Tyranny as a "protest record," a claim that was meant politically but that could also apply to the album's seeming disregard for genre or coherence. Tyranny is sprawling and unruly, with Casablancas indulging his whims at every turn—"Business Dog" veers into heavy metal, "Dare I Care" features some Arabic flavor, and "Off to War..." is a drone-inflected ballad in which he croons like a lo-fi Tom Waits. It's all the furthest thing from the cool, almost mathematical precision of the Strokes' work, though in "Johan Von Bronx" we get some of the fuzzbox guitar solos that were that band's bread and butter.