Childish Gambino Trades in Rapping for Crooning on the Great '80s-Tinged "Sober"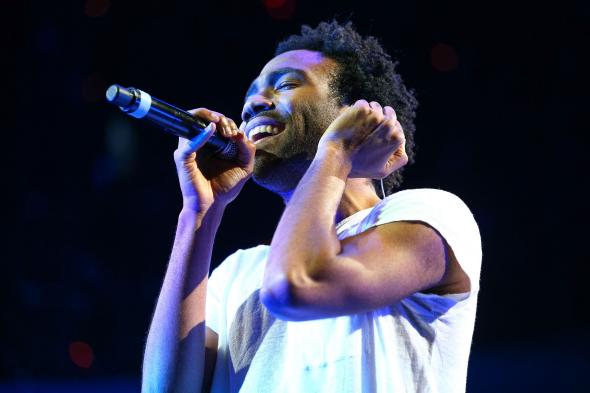 Fans of Childish Gambino—the musical stage name for Donald Glover—are aware that the passionate rapper is prone to peppering his repertoire with some impressive crooning. On his latest release, "Sober," he goes all in, singing his heart out over a catchy, '80s-tinged production that echoes Kanye West's "Paranoid" (minus the autotune).
The track is deemed a "rough" cut on SoundCloud, though Gaminbo's vocals are in top form, and the (increasingly uncommon) fadeout at the end will likely leave you wishing for more. "Sober" will appear on Gambino's upcoming mixtape STN MTN / KAUAI (the title refers to Stone Mountain, Georgia, where Glover was raised, and Kauai island in Hawaii).