Is Bill Murray Returning to SNL for Its 40th Season? UPDATE: Maybe Not.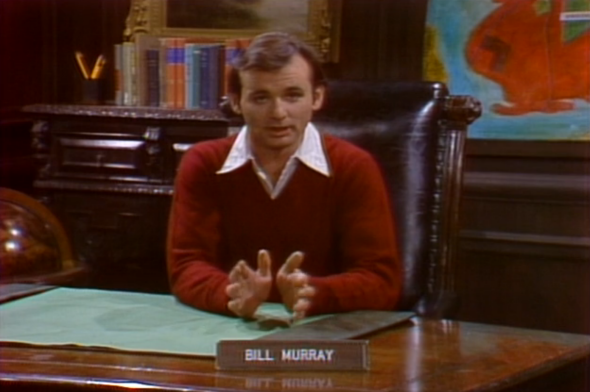 Correction, Sept. 10, 2014, 12 p.m.: NBC just announced that Chris Pratt will host the 40th season premiere, not Bill Murray, contrary to Splitsider's original story. An updated version of this post follows.

Splitsider reported earlier today that Bill Murray would host the premiere of Saturday Night Live's 40th season on Sept. 27, pointing out that several NBC affiliates posted the news yesterday before quickly taking the stories down. Now it turns out that Guardians of the Galaxy star Chris Pratt will host the premiere instead. The musical guest will be Ariana Grande, capping off her dominant summer. Whether Bill Murray will return to host this season remains unclear.

Over the last 40 years, Murray has hosted less often than you might expect, appearing just enough times to reach the elite "Five-Timers Club." Murray last hosted more than 15 years ago, in 1999. Watch an appearance from his 1977 rookie season—in which he introduced himself and apologized for (supposedly) not being funny—below.