Watch VH1's Excellent Documentary on the Rise of Atlanta Hip-Hop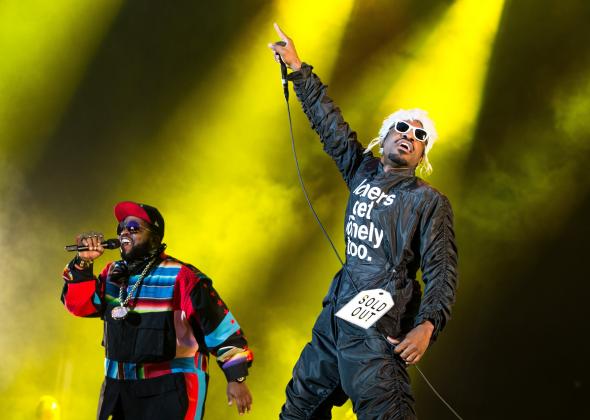 Tuesday night, VH1 aired the latest installment in its consistently strong documentary series, ATL: The Untold Story of Atlanta's Rise in the Rap Game, a fascinating analysis of hip-hop culture at the epicenter of the Dirty South. The one-hour documentary is told via colorful first-person accounts from some of the city's earliest hip-hop pioneers (Jermaine Dupri, Mojo, Speech from Arrested Development) and contemporary stars (Killer Mike, T.I., Lil Jon), as they chronicle Atlanta's place in hip-hop history from its underground days in the '80s all the way up to its radio dominance in 2014.
But beyond pinpointing the scene's major turning points (e.g. Outkast winning Best New Artist at the 1995 Source Awards), the doc also sheds light on some historical events (the Atlanta child murders, the 1980s crack epidemic, the 1996 Summer Olympics) that informed the city's sound but whose influence might've existed outside the purview of many non-Atlantans. Even if you consider yourself an informed rap fan, you'll likely learn a thing or two. In fact, it's so well done that it almost makes up for the deplorable Love & Hip-Hop: Atlanta—almost.