Listen to Flying Lotus and Kendrick Lamar's Jazz-Inspired Collaboration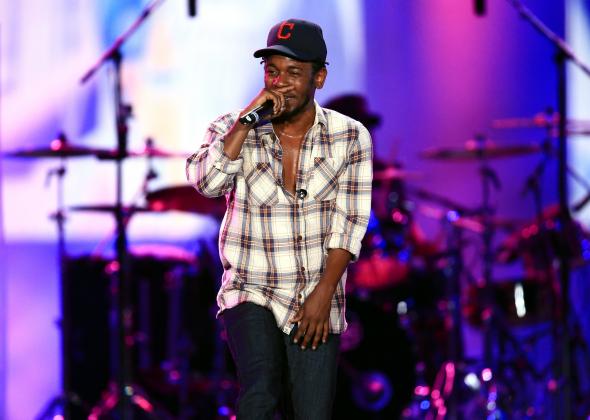 Flying Lotus, the genre-melting artist and producer whose third album Slate's Music Club named one of the best of 2010, is set to release his fifth album, You're Dead!, on Oct. 7. And while much of FlyLo's previous work—including as his rap alter ego Captain Murphy—has dabbled in electronic textures and experimental hip-hop, it appears he'll explore a new sound on his latest: jazz. His first single from the album, "Moment of Hesitation," is a short-but-sweet instrumental with contributions from one of the genre's most legendary names, Herbie Hancock. For his collaboration with Kendrick Lamar, released today, FlyLo blends that same ambiance with Lamar's spitfire verses for a track that evokes the rapper's outstanding debut album, Section.80.
In it, FlyLo creates a backdrop of frenetic percussion, smooth piano, and just the right touch of bass that allows Kendrick's typically introspective words to flourish: "Analyze my demise, I say I'm super anxious/ Recognize I deprive this fear and then embrace it." When his delivery speeds up as he pleads for vindication ("Look at my life and tell me I fight"), FlyLo's production matches the desperation in his voice by speeding up its frantic tempo until both the beat and Kendrick's breakneck pace level out for the memorable closing hook: "Say you will never ever catch me, no."

TODAY IN SLATE
Don't Expect Adrian Peterson to Go to Prison
In much of America, beating your kids is perfectly legal.