Prince Shares Two More New Songs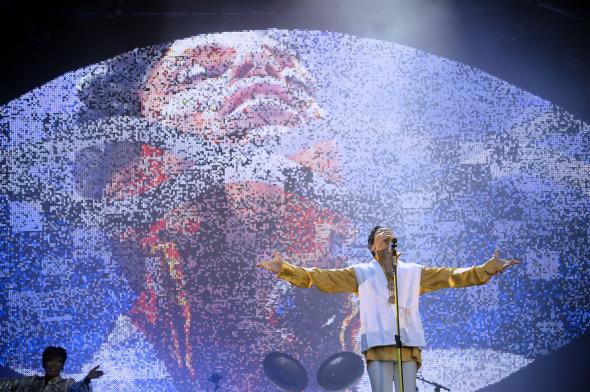 Last week Prince announced that he had not one but two new albums coming out Sept. 30, posting new solo song "Clouds." Now he's back sharing even more new music, with new songs "U Know" and "White Caps."

"White Caps" is from Prince's album with 3rd Eye Girl, and one of his three all-female bandmates takes lead on the vocal. It's a light, breezy number and Prince joins in on the chorus, assuring that the rough seas of the title will calm down soon.
While "White Caps" sounds like it could have been recorded in the yacht rock era of the 1970s, "U Know," from Prince's solo album, is one of the most contemporary-sounding songs he's ever done. Over a beat that seems to prominently sample Mila J's "Blinded," Prince more or less raps the verses, before rising up into his falsetto on the come-on of the chorus ("You know how much I want you/ You know how much I care"). Between this and "Clouds" (not to mention previously shared album tracks "Breakfast Can Wait" and "The Breakdown"), it seems like Art Official Age should be the funkier of the two albums, with a sound almost as weird as its album cover.