Hear the Smashing Pumpkins Remix by Diddy That Was Finally Released After 16 Years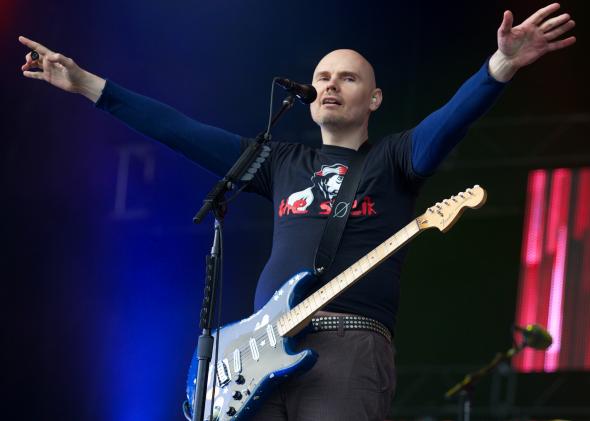 In 1998, there were few musicals acts bigger in their respective genres than the Smashing Pumpkins and Diddy—then known as Puff Daddy. And as Jay Z and Linkin Park—and, many years before, Run-DMC and Aerosmith, among others—have proven, these are two genres that mesh surprisingly well. So it sort of made sense when MTV reported, way back then, that Puff Daddy had remixed two songs from the Smashing Pumpkins' fourth album, Adore.
Unfortunately, it's not hard to surmise, after listening, why the remix might have been kept in the vault all these years: It doesn't really work. The remix dials back the Nine Inch Nails-influenced electronic beat that made for such an effective backdrop to Billy Corgan's emotional yet twisted lyrics ("You'll be a lover in my bed/ And a gun to my head") and adds a lot of unnecessary and overly dramatic strings that render the song much cheesier than you may remember.