Billy Eichner and Seth Meyers Realize Just How Little People Know About Television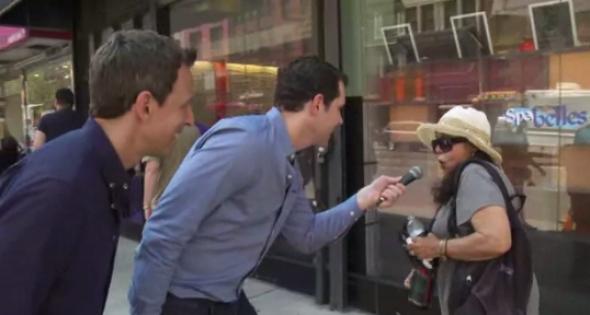 One of the funnier bits of the Emmys was Billy Eichner's uproarious bit, in which he hit the streets with Seth Meyers to quiz the general populace about television. The verdict: people know nothing about television.
Eichner's manic questioning and over-opinionated personality are put to good use here, making it as funny as any Billy on the Street episode. You can watch an extended version below.
TODAY IN SLATE
Foreigners
More Than Scottish Pride
Scotland's referendum isn't about nationalism. It's about a system that failed, and a new generation looking to take a chance on itself.