Culture Gabfest Listeners Share Their Photos of the Weather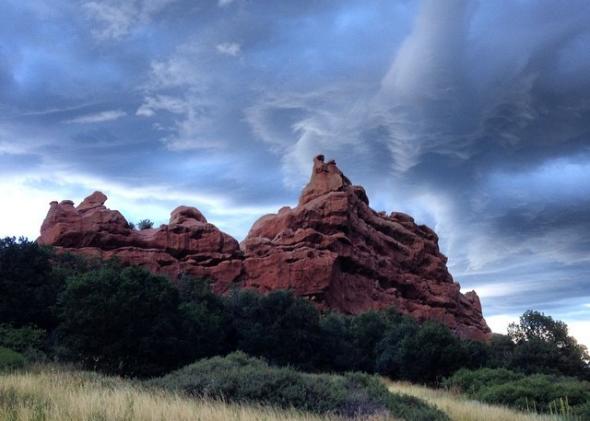 On this week's episode of Slate's Culture Gabfest, Julia Turner, Dana Stevens, and John Swansburg talked about what we talk about when we talk about the weather. Is the climate a good topic when you're chatting up a new acquaintance, as Troy Patterson recently argued? Or has global warming made weather an increasingly fraught topic of conversation? And why don't more writers—apart from the Awl's Tom Scocca—write about the weather in great detail? Listen to their discussion beginning at 33:51 below:
Opinions varied on most of these questions, but the Gabfesters agreed on one thing: Contra the stereotyped sunset photo, Instagram pictures of the sky are beautiful and fascinating. "To the degree that Instagram is fostering attention to the nature of the day, I think that's a force for good," said Julia.
The hosts asked listeners to share photos of their local weather on Instagram using the hashtag #gabfestweather, and listeners from all around the world obliged. Here are a few of our favorites.
South Valley Park, Colorado:
Verrazano Bridge, New York City: