Vic Mensa Embraces the Hype in His Latest Song, "Wimme Nah"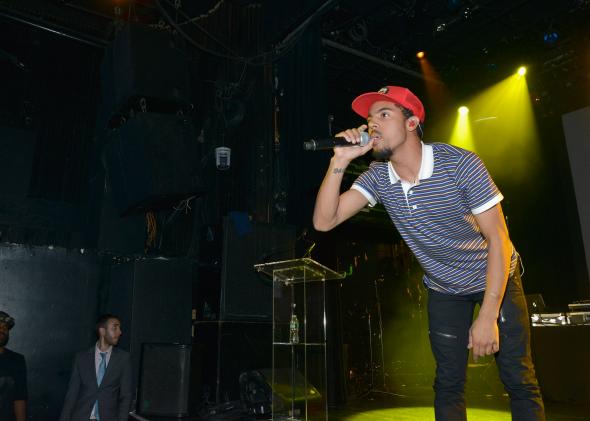 Vic Mensa is a mere 21 years old, but his unnatural talent and range demand attention. Much like friend Chance the Rapper, the Chicago native employs an off-kilter, subversive style that is slowly finding success among hip-hop fans. Mensa's latest track, "Wimme Nah," celebrates that success, with the rapper embracing the hype and fan support that have made him a burgeoning star in the past year.
Mensa's lyrics speak to a newfound confidence in his career—he feels like "the Michael Jordan statue" in his city now—as well as a certain amazement at how far he's come since his debut mixtape, Innanetape, hit the web. The track was produced by electronic musician Kaytranada, who anchors Mensa's quicksilver flow with some heavy synths and a rousing dance beat.