All of Wu-Tang Clan Reunited on The Daily Show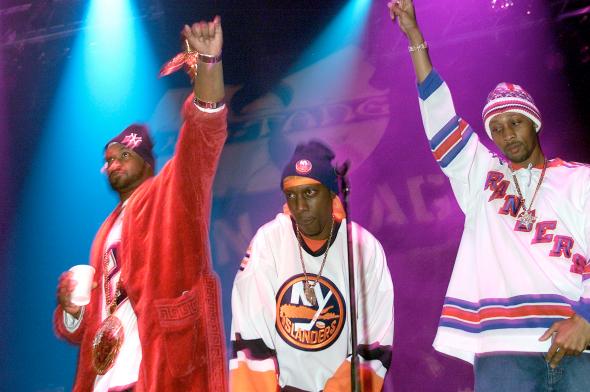 Wu-Tang Clan fans rejoice: Following some public infighting and their subsequent reconciliation, the legendary rap group is officially back. On last night's episode of The Daily Show, all nine of the surviving members reunited to promote their upcoming anniversary album, A Better Tomorrow, and to perform a couple of songs, one old ("Triumph") and one new ("Ron O'Neal," named for the actor who played Youngblood Priest in the classic Blaxploitation flick, Super Fly).
The group seemed to be in good spirits both on stage and cramped around Stewart's desk. Check out their chat and performances below.
Update, August 7, 2014: Their new single, "Ron O'Neal," is now available on Soundcloud.