The Civil Wars Say Goodbye With a Stirring Cover of "You Are My Sunshine"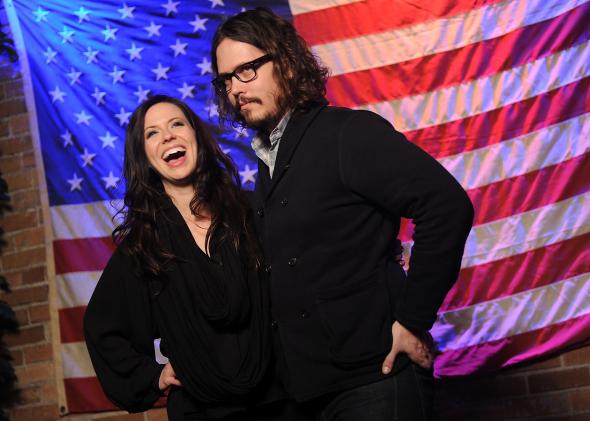 On Tuesday, the Civil Wars announced their breakup, marking the official end for the Grammy-winning duo after almost two years of tense hiatus. The split seems to be mostly amicable, with both Joy Williams and John Paul White writing sweet farewells to their fans. Even sweeter is their parting gift: a lovely cover of "You Are My Sunshine," which captures the country-folk magic that made the band so popular in the first place.
The cover isn't new—it was a B-side to the duo's limited-edition "Barton Hollow" 7-inch—but this is the first time it's been released digitally stateside. The highlight of the track—and most of the Civil Wars' back catalog—is the plaintive, intimate vocal interplay between Williams and White, who manage to make everything sound laden with heartbreak. You can download the cover over on the band's website.