Jeremih and Shlohmo's No More EP Is the Perfect Bedroom Soundtrack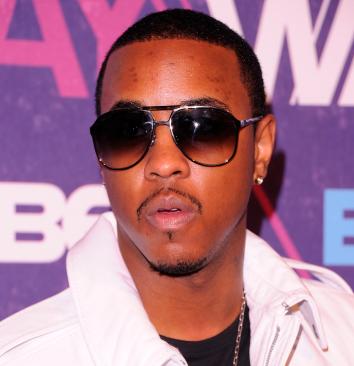 You might remember Chicago R&B singer Jeremih for his debut single, 2009's instant-classic baby-maker "Birthday Sex." He's still delivering big club-pleasing tracks—like the "Rhythm Is a Dancer"-interpolating "Don't Tell 'Em"—but his sound now reflects the more down-tempo, minimalistic trend of alternative R&B. Most recently, he's collaborated with rising L.A. producer Shlohmo for an EP, No More, which they first teased over a year ago with its seductive first single, "Bo Peep (Do U Right)." Today, they've finally released the entire project for free download here, and it's as good as promised.
The woozy, bass-throbbing production and slow-burning arrangements of "Bo Peep" and its follow-up, "No More," pleasurably suffuse the whole EP. And Jeremih's voice, which is something like The Weeknd's, is at its finest. It all comes together on the standout closing track, "The End," featuring Chance the Rapper, whom the song initially teases with a brief looped background vocal—in a lovely falsetto—before the rapper adds a full verse as the beat breaks down and switches tempo.
This is the perfect bedroom soundtrack. My only gripe is that, at six songs, it ends far too soon.