Weird Al Is Tired of Your "Word Crimes" in New Video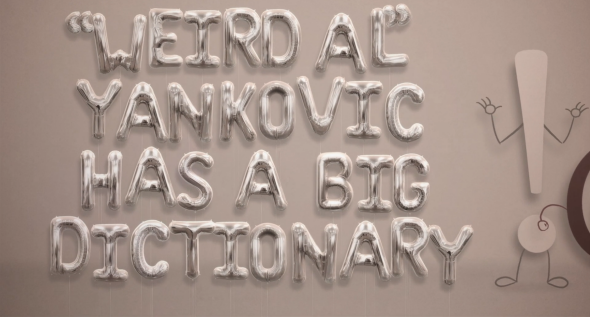 "Weird Al" Yankovic is back with a vengeance this week, releasing a new video every day to celebrate the release of his new (and possibly last) album, Mandatory Fun. Yesterday he debuted the Jack Black- and Kristen Schaal-featuring video for "Happy" parody "Tacky," and this afternoon he unveiled the video for his Robin Thicke parody "Word Crimes."
As the title suggests, it's a take on grammatical and orthographic blunders of all sorts set to the tune of 2013 megahit "Blurred Lines." And apparently Mr. Yankovic is quite a prescriptivist. Let's examine a few of Yankovic's Rules of Usage.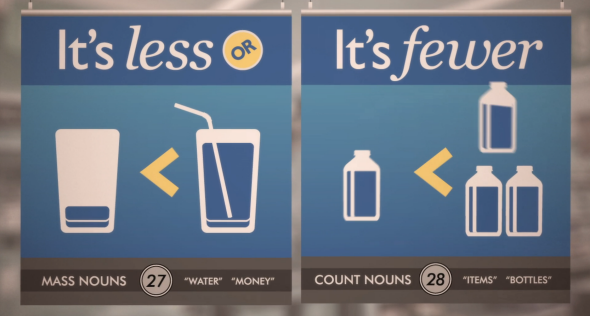 Being in a dilapidated condition, I was able to buy the house very cheap.
"No X in espresso"

This misspelling is so common that it has its own Wikipedia page, but most writers know better:

True, though the image throws shade at Alanis Morissette ("rain on your wedding day"), and even Alanis has a defense:

3. Of a situation, event, or outcome: cruelly, humorously, or strangely at odds with assumptions or expectations; …
"… you said/ you 'literally couldn't get out of bed.'/ That really makes me want to literally/ Smack a crowbar upside your stupid head!"

I don't blame Yankovic for being annoyed, but he shouldn't react so violently: Literally to mean figuratively is literally in the dictionary. Even Mark Twain used it. Maybe Yankovic should stop being such a language bully and get this browser extension.