This Remix of Sia's "Chandelier" Is Better Than the Original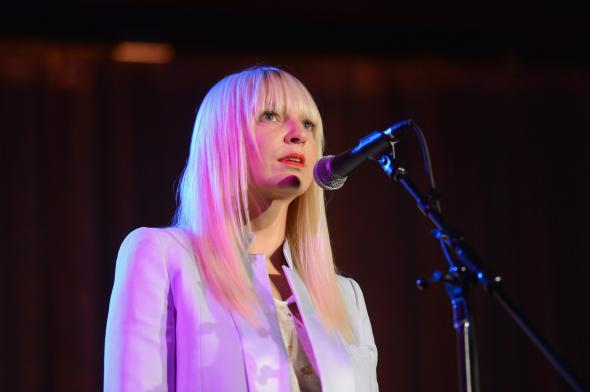 There's no question that the video for Sia's hit song "Chandelier" is one of the year's best. The original production of the song, however, doesn't quite measure up. "Chandelier" is a massive upbeat pop ballad anthem that boasts Sia's exceptional range, but when the drums kick in for the chorus, for instance, they have a fuzzy sound that fails to give the moment the oomph it deserves. Luckily, Dev Hynes—who has worked with Solange and Sky Ferreira and also releases music under the moniker Blood Orange—found a way to fix that.
In his interpretation, Hynes removes those fuzzy-sounding drums, subdues the thumping bass, and amplifies the synths. He also adds his own soft-sung verses in place of Sia's, while placing a kind of echoed filter over the vocals in Sia's chorus. That effect makes for an especially breathtaking moment two and a half minutes in, when Sia's voice is completely isolated and she sounds like she's singing at the top of her lungs in an empty room with perfect acoustics.
You'll probably hear Sia's "Chandelier" on loop for the rest of the summer, but, after hearing Dev Hynes' version, you may find yourself pining for this one.