John Legend's New Video Celebrates All Kinds of Female Beauty, Might Make You Cry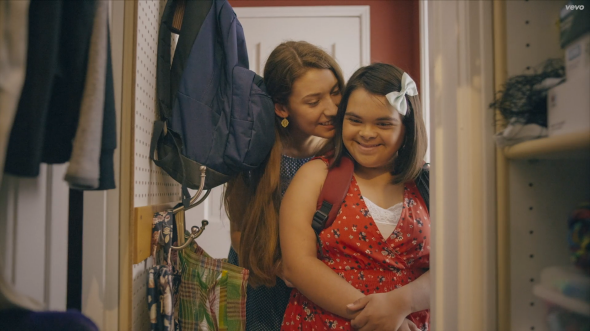 It's a full four minutes of women and girls staring at their own reflections, obsessing over self-assessed flaws. Legend's accompanying lyrics reassure them that they "don't have to try." And the video celebrates a genuinely diverse collection of female bodies: a pregnant woman and a woman bald from chemotherapy; a young girl with Down's Syndrome and a boxer with a bloodied nose. Among the most moving of the images is a woman who sobs at the disfiguration left by a mastectomy. While there are a couple of familiar faces—including Tig Notaro, Laverne Cox, and Legend's model wife, Chrissy Teigen—most of the women are mere non-celebrity mortals.
Of course, a song in which a man tells women they're beautiful doesn't have quite the same empowering oomph as one coming from TLC, Pink, or Christina Aguilera; girl power can get a little complicated when it's being peddled by a guy. But I'd be lying if I said my eyes stayed dry.
*Correction, July 10, 2014: This post originally misstated that John Legend's most recent album is called Love Is In the Future. It is called Love In the Future.