Grimes Returns With an Electro-Pop Song She Originally Wrote for Rihanna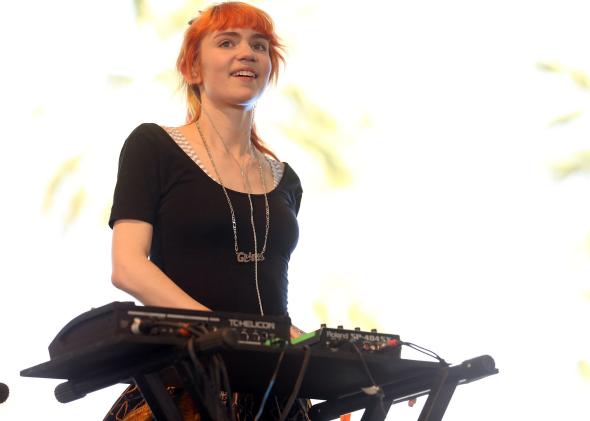 Claire Boucher aka Grimes is one of the more intriguing artists in pop right now, known for her "cotton candy ambiance" as much as her ethereal voice and electronic beats. Her third album, 2012's Visions, was critically acclaimed in indie circles, but as an artist Grimes has remained fairly quiet since then (aside from her very active and very entertaining commentary on her Tumblr). Now, she's coming back with a fourth album, and as a preview, she's released her first new music in over a year with "Go," a bewitching track originally meant for her Roc Nation labelmate Rihanna.
As is perhaps to be expected, the song, co-written with Canadian producer Blood Diamonds (Mike Tucker), isn't nearly as unusual as some of Grimes' other work, sounding more like a radio-friendly club banger. Though the dubstep breakdowns (which Rihanna has already employed on tracks like "Jump") are a bit bland, Grimes' voice is magnetic throughout, and the throbbing bass should sound great at the rest of this year's summer festivals.