La Roux's New Song Sounds Like an '80s Classic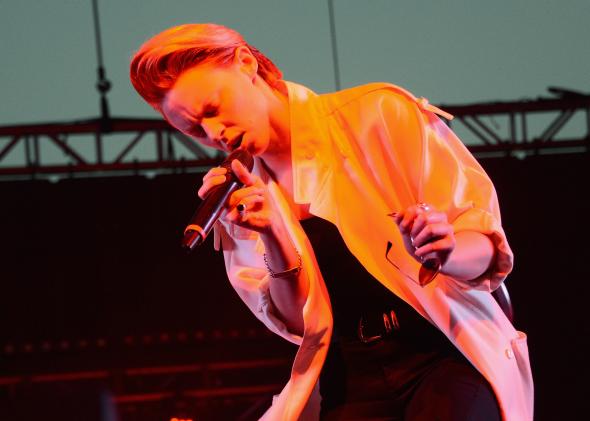 Elly Jackson, creative force behind British synthpop act La Roux, has never been opaque about her influences: a minute or so into "Bulletproof," her 2011 hit single, and you can already detect the footprint of bands like Eurythmics, The Human League, and Yazoo. Her latest song, "Tropical Chancer," stays true to that '80s sound, but some steel drums and an airy guitar riff also lend it an exotic, Caribbean flavor.

It's a good combination. It's also about time: five years have passed since the singer's debut album, and though there are plenty of modern artists influenced by the synthpop bands of the '80s, La Roux is perhaps the only one who could actually hold her own against those vaunted acts. You can hear the track below; Trouble in Paradise, her long-delayed second album, is out July 7.