Listen to a Surprise New Album From Death Grips and Björk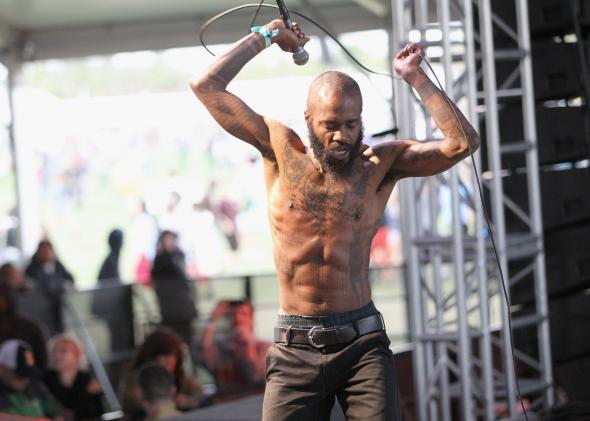 Death Grips are no strangers to surprise album drops, and now the experimental hip-hop duo has done it again. Late Sunday night they shared the first disc in a previously unannounced double album, via their Facebook page, and this time there's a new twist: It's a collaboration with Björk.

Björk, who's no stranger to unexpected collaborations, features on all eight tracks, according to Death Grips' announcement, though at first you might have trouble making out her voice among Death Grips' usual sonic assault.

The first disc is called Niggas on the Moon and the second will be called Jenny Death. The full double album is called The Powers That B, though we'll have to wait till later this year to hear the whole thing. For now you can download a zip of Disc 1 via ThirdWorlds.net (here's the direct link) or stream the whole thing below.