Jimmy Page Is Very Good on This Previously Unreleased Led Zeppelin Song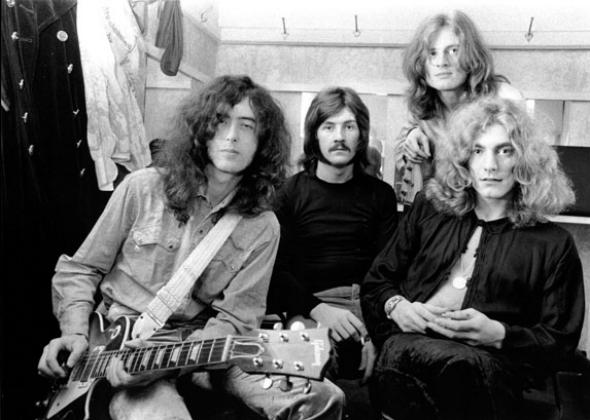 First, a clarification: Jimmy Page, the legendary guitarist for Led Zeppelin, is always good. But his bluesy solo on "La La," the band's previously unreleased instrumental track, is especially sublime.
The song is off Zeppelin's forthcoming and much-anticipated reissue albums, which will include plenty of live versions, alternate takes, and deluxe remastering of the band's back catalog. "La La" isn't Zeppelin's best—it's a cobbled-together and patchy track that only hits its stride when Page takes over about a minute in—but it provides some nice insight into the band's sound, process, and pure talent.