Sam Smith's "Leave Your Lover" Confirms That He's Worthy of All Those Adele Comparisons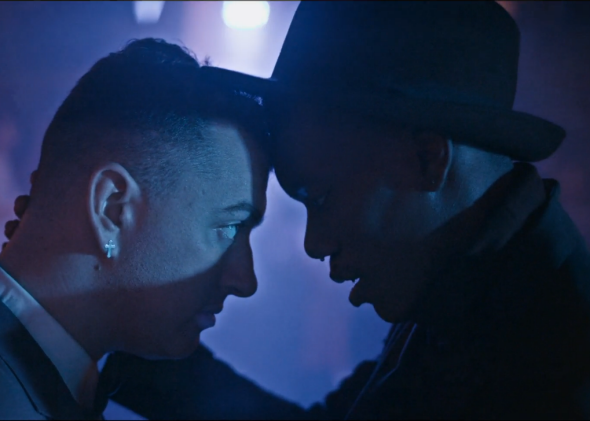 Back in March, just before his impressive performance on Saturday Night Live, we declared rising British singer Sam Smith deserving of the Adele comparisons frequently thrown his way (Katy Perry, e.g., recently tweeted that he's "a male Adele"). With his debut album, In the Lonely Hour, out in the U.K. next week—and June 17 in the U.S.—he's released a new song, the devastating "Leave Your Lover," along with its beautifully filmed video, and confirmed that earlier impression.
As its title suggests, the song is a passionate plea for Smith's crush object to leave their lover and be with him instead. "Pack up and leave everything/ Don't you see what I can bring," he sings over a gentle acoustic guitar. And the video brings those heartbreaking lyrics to life as we see Smith gallivant around Paris with model Daisy Lowe and another man. On its own, the song offers an honest take on what it's like to be in love with someone who's taken. But the video's unexpected ending adds depth to the love story.