The One Weird Trick That May Help Explain Pharrell's Impressive Run of Hits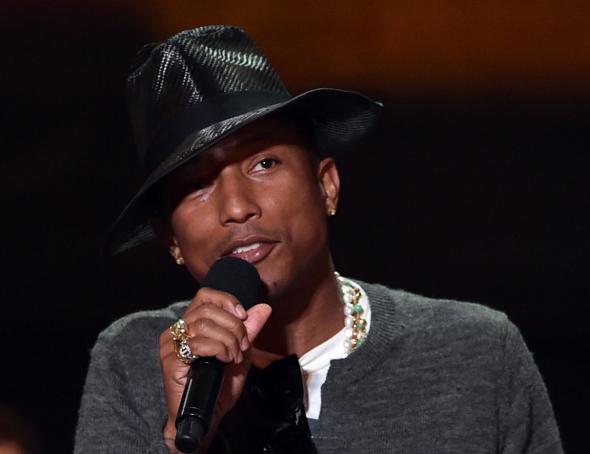 Much has been written about Pharrell's impressive decades-long career as a hit-maker, with credit for his success often going to his "percolating, syncopated, minimalist sound," described sometimes as sounding like "outer space." But perhaps the reason for his longevity is much simpler—as minimal as, say, a signature repetitive song opening?
As Mark Savage points out with this illuminating audio mashup, the producer has a penchant for such intros, and has for quite some time: Spanning from the 1993 remix of SWV's "Right Here" up to his Daft Punk-assisted "Gust of Wind" from this year's G.I.R.L., the formula has obviously proven to work. While Savage understandably finds the technique to be excessive, even he has to admit that it can clearly help create an irresistible hit.