St. Vincent Was Very, Very Good on SNL Last Night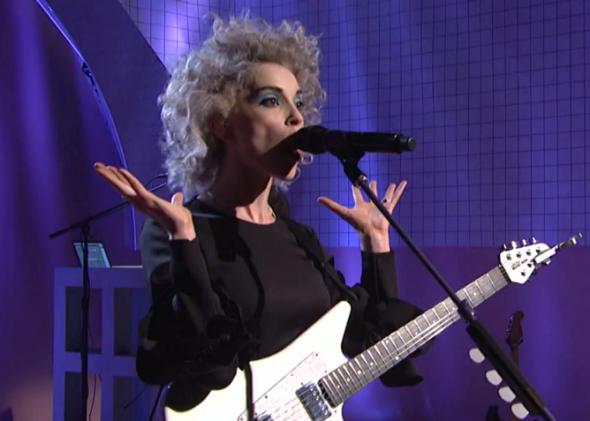 Last night's Saturday Night Live was one long exercise in nostalgia: along with host Andy Samberg, former cast favorites like Fred Armisen, Maya Rudolph, and Kristin Wiig all made cameo appearances. But despite this wealth of comedic talent, the episode's best segments were the two performances by musical guest St. Vincent.

The singer—a former member of The Polyphonic Spree and Sufjan Stevens' touring band—turned in an off-kilter and impeccable set comprised of "Birth in Reverse" and "Digital Witness," both off her self-titled album released in February. The songs showcased her unique sound, which combines synth-pop with brooding lyrics and impromptu guitar solos; it's a constantly surprising style, one that falls somewhere between 80s-era Bowie and 90s-era PJ Harvey. Also delightfully weird was her band's choreography, which had them indulge in a sort of synchronized semaphore. Watch the full set below.