The "Missing Pieces" From Twin Peaks Are Finally Seeing the Light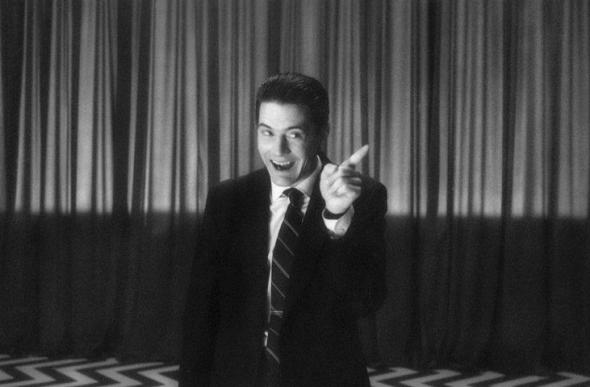 "Every day, once a day, give yourself a present. Don't plan it, don't wait for it, just let it happen." So said Special Agent Dale Cooper in Twin Peaks, the legendary 1990s television show by David Lynch, and today's present is a doozy. Entertainment Weekly reports that a new Blu-ray box set, entitled Twin Peaks: The Entire Mystery and the Missing Pieces, is due for release on July 29. The new collection was overseen by Lynch himself, and it includes 90 minutes of never-before-seen deleted and alternate scenes from Fire Walk With Me, the prequel-slash-sequel to the show, and perhaps the darkest film Lynch has ever made.
The existence of these deleted scenes has haunted Twin Peaks fans for years, so their deliverance at last comes as a very welcome surprise. "During the last days in the life of Laura Palmer many things happened, which have never been seen before," Lynch said in a prepared statement. A short teaser trailer shows Cooper asking to leave the Black Lodge, Leland Palmer stomping around like a bear, the Log Lady looking melancholy, and David Bowie teleporting through fire. In other words, everything one could hope for from the master of modern surrealism.
If you can't wait another two months, a cryptic Tumblr account is leaking details of things to come, including some beautiful behind-the-scenes photographs that are well-worth a look.