On SNL Last Night: Charlize Theron Is a Confused Tourist, The Black Keys Rock the House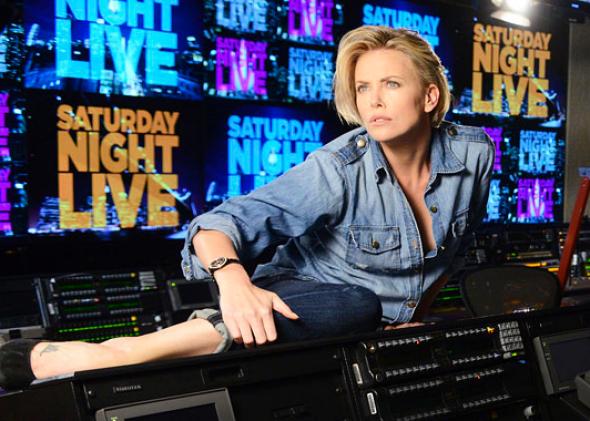 Charlize Theron hosted SNL last night, fourteen years after she last helmed the show. The South African actress led a particularly strange and often weak episode, one in which the skits felt more predicated on kooky premises or off-kilter tone than any apparent punchlines.

That approach wasn't always the best use of Theron's talents, but one sketch worked well: "Tourists," which had her don a fat suit and play one of many confused foreigners wandering around New York City, peppering civilians with strange queries and nonsensical photo requests.