Watch This Smart, Funny, and Fake Trailer for Sofia Coppola's Little Mermaid Adaptation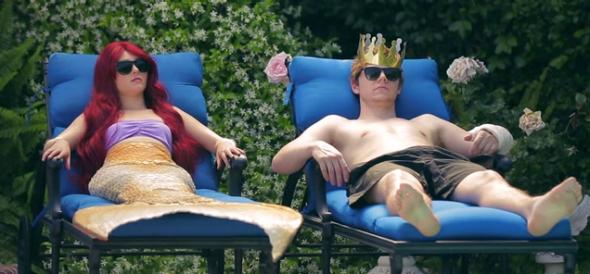 When it was announced that Sofia Coppola would helm a live-action adaptation of Hans Christian Andersen's The Little Mermaid, speculation was rampant as to how the director would apply her formal, dreamy technique to the classic fairytale. The folks over at Funny or Die have given their answer, and it's highly amusing—a spot-on, wry, and referential mock trailer for the forthcoming film.

Included are many Coppola trademarks: whimsical title fonts, shout-outs to indie bands, angsty teenagers lost in lust and ennui. More entertaining, though, are the references to Coppola's movies. There's the pool-lounging of Somewhere and social network sheen of The Bling Ring, but most hilarious are the send-ups of Lost in Translation's opening and closing scenes—a shot of Ariel in repose and an unintelligible whisper to a befuddled Prince Eric.