Beyoncé Takes Aim at Beauty Pageants in "Pretty Hurts" Video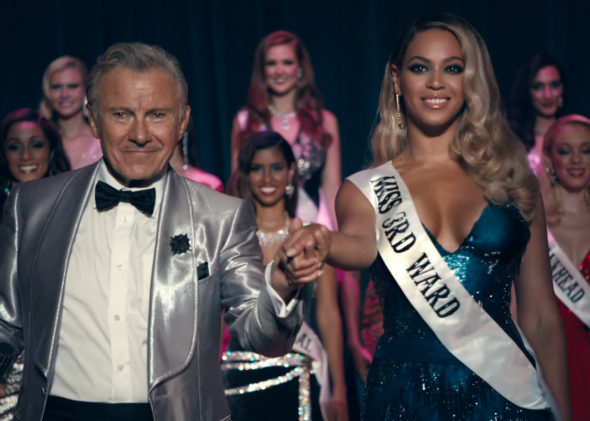 It's hard to imagine there are any Beyoncé fans left who haven't seen all of her recent album's high-concept videos many times. But those who didn't shell out the money for the "eponymous avalanche of songs and videos" can now watch the video for her latest single "Pretty Hurts," via Time, which songwriter Sia Furler recently revealed was actually meant for Katy Perry—but Perry missed Furler's email.
In the video, Beyoncé dismantles the controversial world of beauty pageants through the eyes of a contestant labeled "Miss 3rd Ward." Throughout the video, we see her tossed onto the pageant conveyor belt: poked and prodded for the sake of vanity, lines drawn on her face indicating plastic surgery, and, in the most provocative image, we see her exit a bathroom stall, hand over her mouth, suggesting a bulimic episode. It all comes to a head in the album's most empowering line, Miss 3rd Ward's answer to the host's question, "What is your aspiration in life?" With conviction, she says, "To be happy."
Further expounding on the video's message, Beyoncé has also launched the #WHATISPRETTY campaign, inviting fans to upload photos or videos to Instagram that capture their own definition of pretty.