Stream Pixies' First Album in 23 Years, Indie Cindy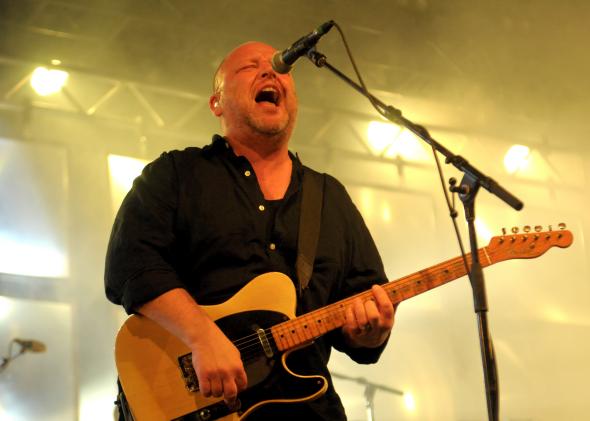 Over the weekend, Pixies released a brand-new single, "Women of War," with a special edition of Indie Cindy, their first album in 23 years. Today the band continued that generosity, uploading the entire album online for streaming in advance of its April 28 release date.

Unlike "Women of War," Indie Cindy won't sound new to fans: the record is really just a compilation of the band's three most recent EPs (the creatively titled EP1, EP2, and EP3), all of which were released in the past year. It's also understandable that some of those fans have met the album with muted praise—given their stature in the alternative scene, Pixies could hardly satisfy all expectations, and they wouldn't be the first newly-reunited band to churn out blander, more vanilla iterations of previously progressive material.

But Indie Cindy is not some ill-advised swan song: these tracks form a thematic whole, and cuts like "Ring the Bell" and "Bagboy" add new textures to the band's abrasive surf-pop sound. Their idiosyncratic, lyrical alt-rock still packs some serious punch, even with the absence of original bassist and fan favorite Kim Deal. Some of the songs below may even seem of a piece with Pixies' classic back catalog—Gil Norton, who helped the band with Doolittle, Bossanova, and Trompe Le Monde, produced the album.