Werner Herzog or Marvel Supervillain? Take Our Audio Quiz.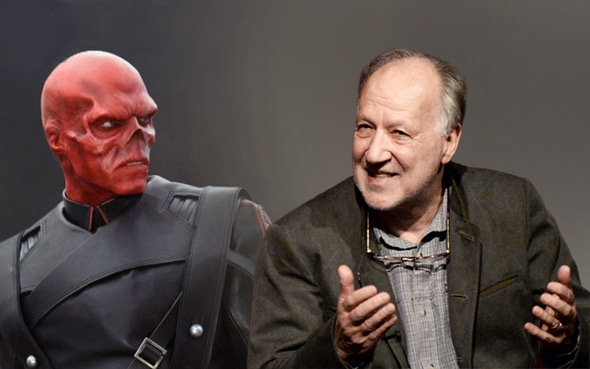 There's always been something a little villainous about Werner Herzog. Where others perceive harmony, the German auteur hears only "obscenity" and "overwhelming misery." Where others see kinship and mercy, the filmmaker sees "only the overwhelming indifference of nature." He is frequently described as "mad" and a "genius," and he always has an arch nemesis: before, actor Klaus Kinski (whom he claims he once tried to murder with a firebomb) and lately, chickens.

Hollywood has begun to pick up on this quality in recent years (along with the charm of his distinctive Bavarian accent), even casting Herzog opposite Tom Cruise in an action thriller. But Herzog's first appearance as a Hollywood villain in many ways came earlier, in Marvel's Captain America: The First Avenger, which gets a sequel this week. For that movie, actor Hugo Weaving arrived upon his characterization of the sinister Red Skull in large part by studying Herzog.

Just how closely did he capture the spirit of the auteur? We've assembled 12 audio clips, some from Red Skull, and some from Herzog's screen appearances. For each question, click play to hear the clip, and try to identify: Was that the German mad genius, or was it Red Skull?