Listen to Drake's "Days in the East," an Apparent Ode to Rihanna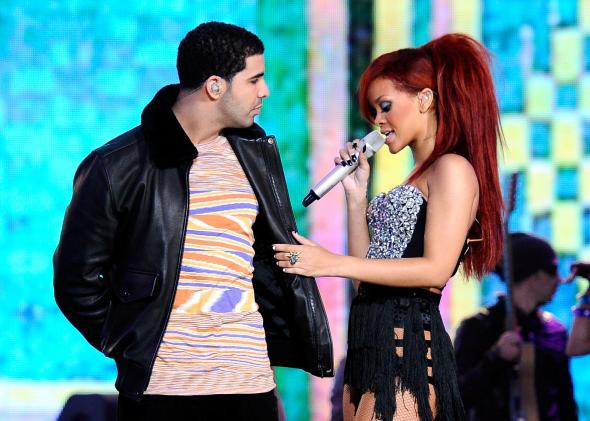 Another day, another unannounced one-off track from Drake. Less than 24 hours after releasing the cocky "Draft Day," Drake released new track "Days in the East" in the wee hours of the night last night. The rapper previously teased the song during a performance in Birmingham last month, when it was still called "Call On Me," but this is the first time we've heard the studio version. Feeding off its pulsating, atmospheric production—from OVO affiliate PARTYNEXTDOOR and longtime producer Noah "40" Shebib—Drake revives the woozy vocal inflection he employed on "Own It" to create a hypnotizing love song, likely meant for rumored girlfriend Rihanna.
As the song begins, Drake sings about feeling insecure after an unnamed woman he's infatuated with assumes power in their relationship. Then, after a spacey interpolation of Rihanna's "Stay," it segues into the song's climactic stream of consciousness. Recounting an evening spent with friend and neo-soul songstress Erykah Badu, Drake admits that Badu's wisdom, "When that shit is real, you just know," referring to love, forced him to accept that he already knows he's in love. From there, the connections to Rihanna unravel as he mentions waking up in Amsterdam together, his confidence that she'd fly anywhere for him, and various subtle hints. Regardless of its subject, "Days in the East" indicates that, just as he did on "Hold On, We're Going Home," Drake's not done dabbling in the growing subgenre of alternative R&B.