Icona Pop Remake "It's My Party" as a Club Anthem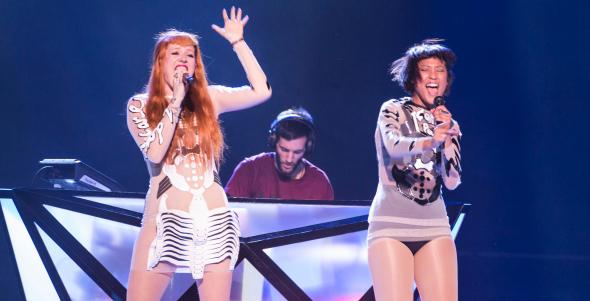 Icona Pop's breakthrough hit "I Love It" is fun to belt aloud even if you're fully aware of the darkness of its lyrics, and their latest track, "It's My Party," featuring Ty Dollar Sign, offers yet another way to let loose even if nothing is going your way.
As you may have guessed from the title, the song reworks Lesley Gore's classic tear-streaked party anthem, with a more explicit description of a potentially awesome night gone wrong: "Where're the guys?/ I had a couple friends come/ Not the ones I really like/ What the f--k?"
The intoxicating mid-tempo production compliments the song's mood perfectly, evoking the feeling of lumbering around drunkenly. Meanwhile, Ty Dollar Sign shows up for a few bars for this official single, though it's worth noting that the duo released a version of the song last year with rapper Zebra Katz on it instead, and his trippy verse is arguably more in tune with the song overall.
Regardless of which version you prefer, it's Icona Pop that keep it fresh. Whether or not things have been going your way, it's worth a listen.